Dark Shadows
By Nancy January 23rd, 2013
One of my favorite 2013 palettes from Sherwin Williams is called "Midnight Mystery", and completely reminds me of Dark Shadows, even though I haven't seen the movie.  The Sherwin Williams description of the palette reads:
"…The colors are moody, the vibe is masculine and the aesthetic is both Victorian and futuristic. Visible mechanicals intrigue us, while theatrical effects, eerie collections and menswear-inspired fabrics like tweed and houndstooth evoke Sherlock Holmes and the Prohibition era of secret doors and speakeasies."
One can see evidence of "Midnight Mystery" in a lot of places.  Take a look at the following examples from
Restoration Hardware
's current offerings: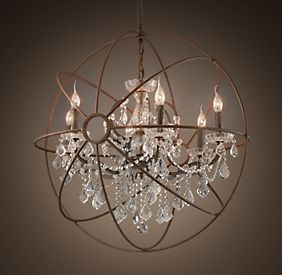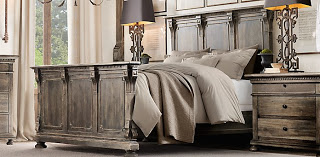 Here's a kitchen remodel that we designed that incorporates that color palette and some of the trend elements, and was just finished in January: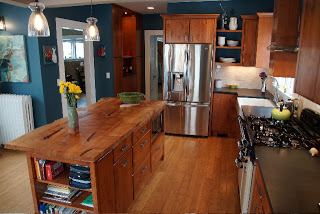 Click
HERE
to find the complete Midnight Mystery palette.