Decorating with Books
By Lisa September 25th, 2013
I came across a blog today that really captured my attention.  (The link is below.)   It's a story of decluttering by giving up what you love most.  The goal is of course a simpler, cleaner life.  The theory is good; in fact generally speaking I subscribe to it.  I'm not a collector so I don't have the need for lots of shelves or display areas and I love the look of an uncluttered horizontal surface.  This blog got me though.  The author, Michelle Slatalla, got rid of her books!  Books aren't collections – they are friends.  They are decorating accents.  They are stands for small art.  They teach us, inspire us, and make us laugh and cry.  Oh how I felt for Michelle!  The blog sent me searching for photos to prove my point!  It also made me want to unpack the boxes of books in our back room in our basement – I must need to display them/use them somewhere!
Read the blog at http://www.remodelista.com/posts/domestic-dispatches-my-worst-design-decision-ever
Books with wine!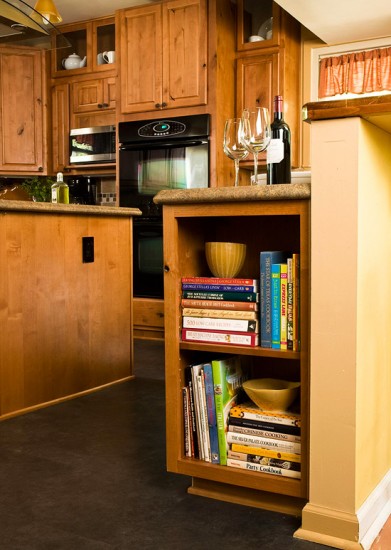 Candlesticks – not candles!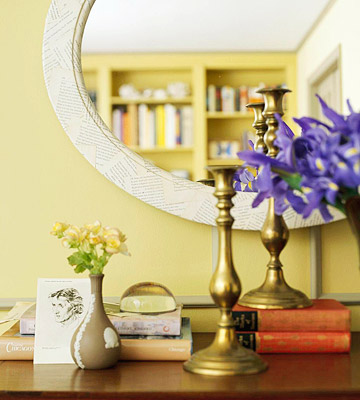 Quite Steampunk!
Neat use for an old file drawer.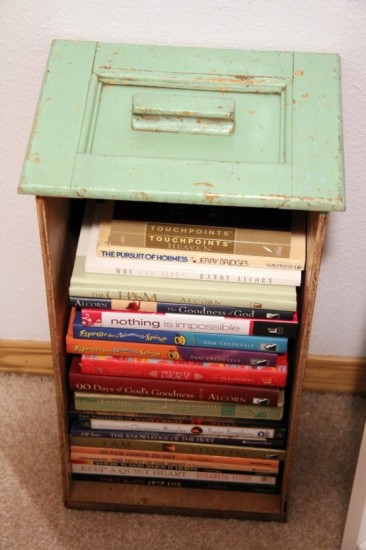 Its never too soon…
Built-ins