Front Doors
By Lisa July 15th, 2013
We've been thinking about front doors lately-one of our clients has a uncovered entry  with a south facing exposure, a painted door and a storm door that is left on all year (as opposed to swapping out the glass panel for a screen panel).  In our tough climate, storm doors are very popular for protection and insulation so this set up seems to make perfect sense.  Unfortunately, the paint on the front door is bubbled and peeling and something needs to be done.  Since we aren't the experts on door materials we've conferred with our lumber yard friends and this is what we told.
 In this application don't use wood.
 In this application if your door is fiberglass, don't use a storm door.
 In this application if you want the best performance, use a steel door.  Even with a storm door a steel door should be able to handle the strong sun.
And perhaps most interesting is that replacing your front door is one of the biggest bangs for your buck when it comes to resale.  Makes sense since that's the first up close and personal impression of your home people get.
The following doors may not all fit your application, but they're some of my favorites.
I think this looks welcoming.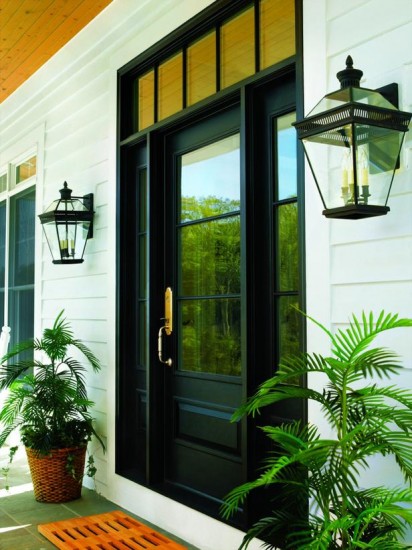 Can't beat a Dutch Door for nostalgia!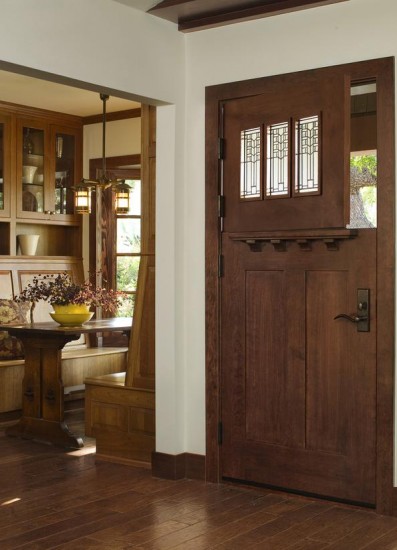 I love this contemporary front entry and these wood doors are beautiful!  California living!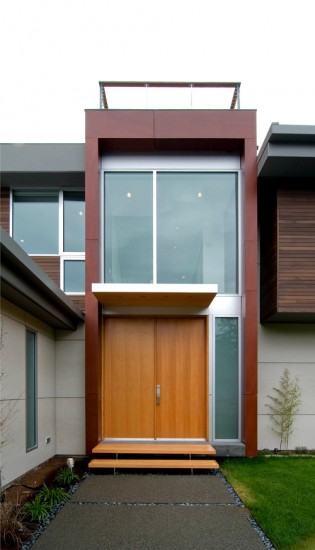 I want to be here for Thanksgiving or Halloween or any family gathering!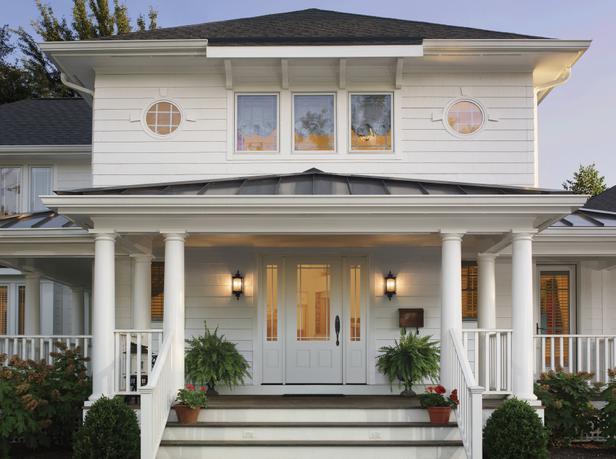 The simplicity of these doors is gorgeous, don't you think?