Home Technology Trends to Watch
By Nancy November 7th, 2013
For some reason,  I received a copy of a magazine called Electronic Lifestyles at my house.  Sometimes magazines just show up and I'm never sure what kind of mailing list I've ended up on.  I don't live in a technologically tricked-out house, and I'm not sure that I ever will, but it's good to keep up on what's going on.  In the magazine there is an article about home technology trends to watch…  kind of interesting!  Here's what they had to say: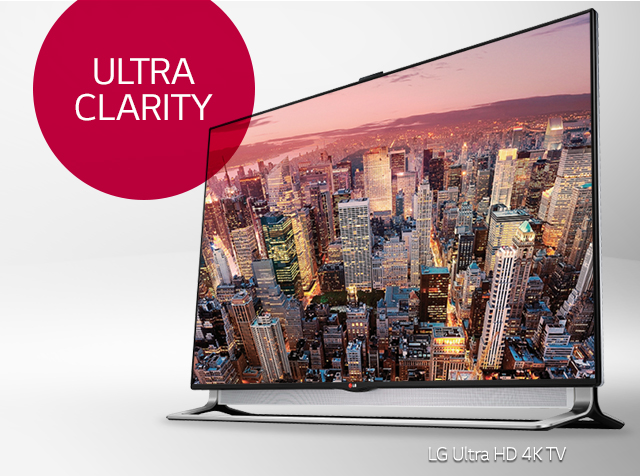 UltraHD.  According to Electronic Lifestyles, UltraHD will be mainstream before too long.  With more than four times the number of pixels that make up a regular HD display, this technology will offer greater detail on the screen with less pixilation.  What this means for you, my friends, is that your interior designer will no longer say to you that you can't have the big TV because you can't get far enough away from it for proper viewing.  With UltraHD, you'll be able to have closer seating to the screen, or a larger screen relative to the seating area than you might currently have.  Now we'll find another way to tell you not to cover your entire wall with your TV.
Wireless Audio.  Convenience, portability, ease of use…  and aesthetically pleasing to your designers who don't want to see the cables!
Energy Management.  Energy management systems in the home can take many forms:  lighting control and motorized window treatments in addition to the more obvious HVAC components and thermostats.  Automated systems could work in tandem with security systems to automatically shut off lights and adjust the temperature when it's armed.  I'm sure you've seen the TV commercials for such things already.  Some estimates say that integrating energy monitoring with other systems could save up to 30% in energy costs.  A win-win for the environment and the pocketbook.
Importance of Residential Networking.  To quote the article, "a robust residential network is becoming more than a luxury – it's now essential.  In the future, just about everything you can imagine will be network-enabled, whether it's every appliance in your home or even nanobots in your body such as tiny machines administering insulin to a patient."  Well, I don't know about nanobots, but I do know that I still have to get my Netflix discs in the mail.  Clearly my residential network is less than robust.
The Integrated Home.  Almost anything electronic that you can imagine in your home can be integrated and controlled…  audio and video, security cameras and locks, lighting, garage doors, sprinkler systems, appliances, HVAC and motorized window treatments to name a few.  On your way home from Papa Murphy's?  Preheat the oven from your phone (and I don't mean by calling your husband.)  Approaching the driveway and you don't want to take your hands off the wheel?  Yep, the garage door will sense your vehicle and open automatically.  Middle of the night and you need to use the bathroom?  Your toilet will know you're on the way, light a path for you and open the lid.  This is the future, people, and it's available!  An integrated home will make life easier and more efficient, and I'm all for that.
Here's a link to the CEDIA website and a real-world example of a very cool integrated house.  (CEDIA stands for Custom Electronic Design & Installation Association.)  http://www.cedia.org/blog/real-world-home-automation