Is Brass Back?
By Lisa September 15th, 2013
I was at IMS in Minneapolis the other day and a new trend caught my eye.  (Well actually I was looking for it.)  Brass!  It is no longer called brass, probably because homeowners are still taking shiny brass doorknobs out of their homes and no manufacturer wants to cut off a potential sale, but the finish is definitely back.  The coloring is tweaked to be warmer and richer looking and to work in traditional as well as contemporary spaces.  We've seen the influx of these finishes slowly coming on in plumbing fixtures the last couple of years – I was specifically looking for was its use in furnishings.  And boy is it out there!  Lots of vignettes show furniture with satin or champagne bronze hinges and pulls.  There is also an influx of golden hued side tables and accessories.  Chandeliers are cropping up with similar finishes or painted with a rubbed off finish showing a bronzy undercoat.  Furniture settings are filled with the mix of metals, allowing us to introduce brass/bronze finishes slowly.  This mix also helps highlight each metal and the other wood and fabric finishes.  Personally I'm excited about brass' return.  And only partially because of my own doorknobs!  Just look at these photos!
Anthropologie's side table.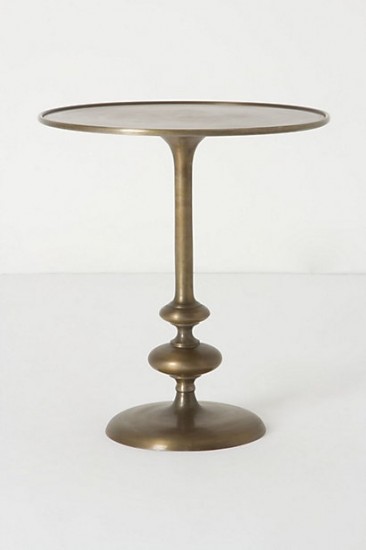 The brass lamp and mirror work with the silver tones in the chair and accent pillow.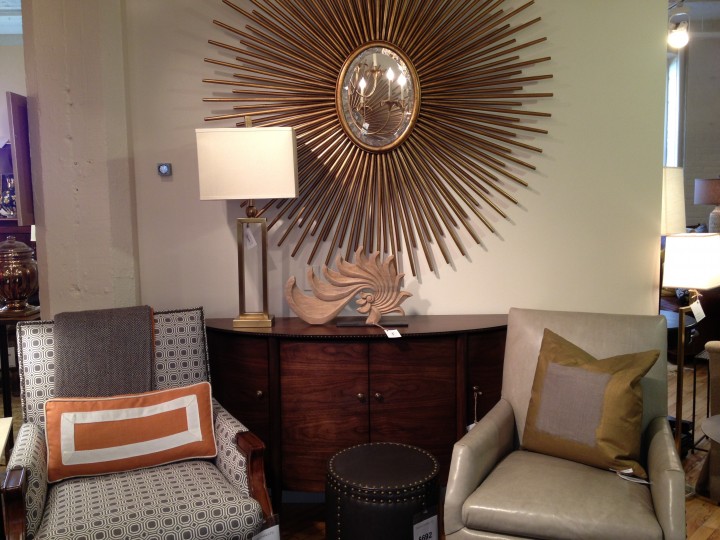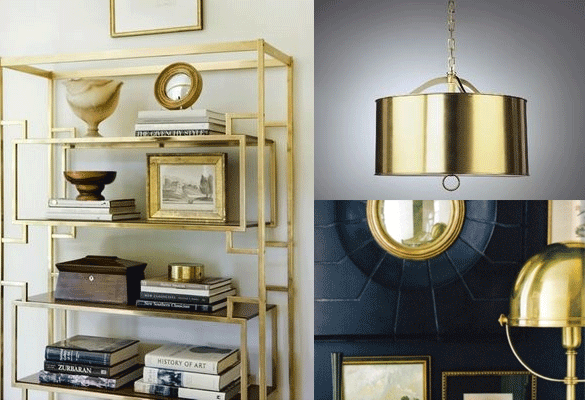 Great transitional table.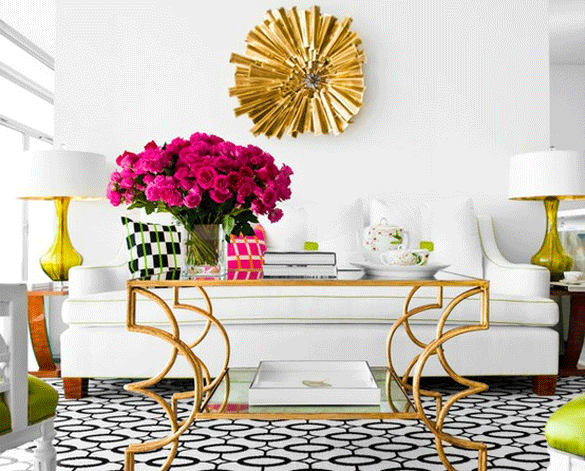 Doorknob!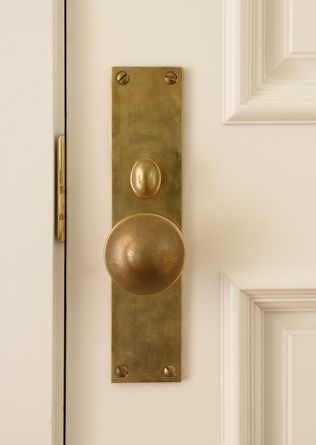 I love these Lucite and brass bar stools!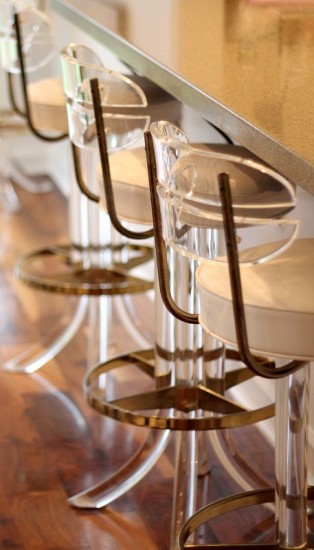 The combination of a stainless faucet and brass hardware in a rustic cabinet is so cool!