"Simplicity is the ultimate sophistication", or Color, Part Two!
By Nancy October 26th, 2009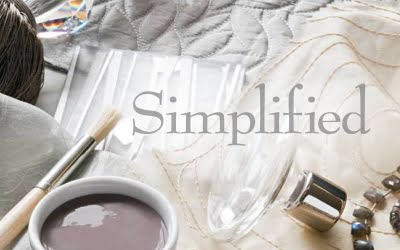 Last week I started a four-part series on the color forecast for 2010. I'm sure you would agree that it's a very exciting topic! Today we'll look at a very sophisticated, elegant palette, which Sherwin-Williams calls "Simplified". There is nothing simple about colors called "Enigma" or "Magnetic Gray"! However, this palette embraces the concept of less is more. Tailored upholstery, transparent materials, clean silhouettes, and glazed finishes are all elements of this structured style.
The color names for this new Sherwin-Williams collection are:
Magnetic Gray – soft and subtle
Moderate White – a rich, creamy white
Enigma – (one of my favorite words of all time!) and a luxuriously dreamy shade of violet
Whitetail – yes, think of the deer bounding through crisp, clean snow
Serious Gray – a dark-bluish hue, reminiscent of wet concrete
Butter Up – oooh, this is a soft, cozy, mild yellow. Think "touch of the unexpected" in this palette!
I'll be back next Monday with Part Three!
Oh, by the way, the title quote "simplicity is the ultimate sophistication" is timeless wisdom from Leonardo da Vinci. I love it!